I just got this hot number: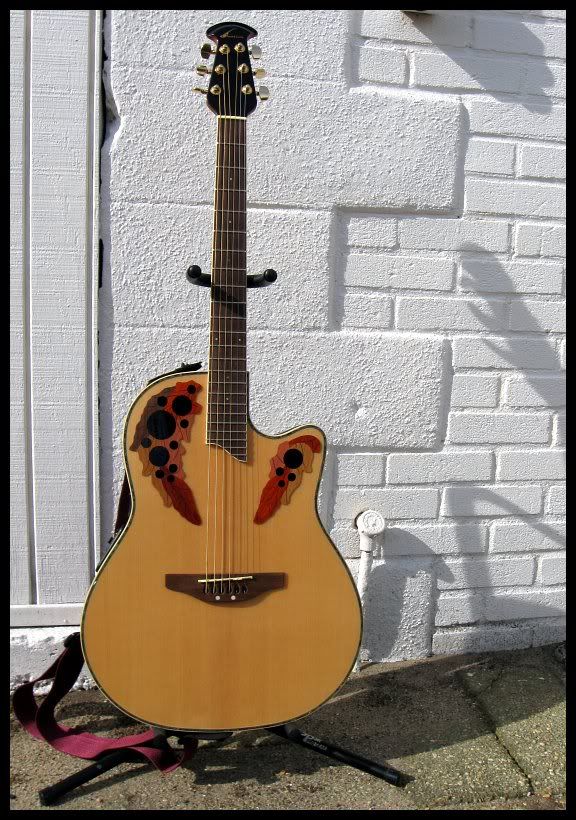 Oh yes. I've wanted one of these ever since I've heard of them. Beautiful. The unique soundhole arrangement of this guitar gives it a nice, full tone. This particular model is based on the Adamas Series of Ovation Guitars. Yes, it's made in China (the back bowl is made in the U.S.A.), but compares favorably to the U.S. made models.

This model's the CC48-4. Probably made earlier this year (haven't contacted Ovation yet to be sure).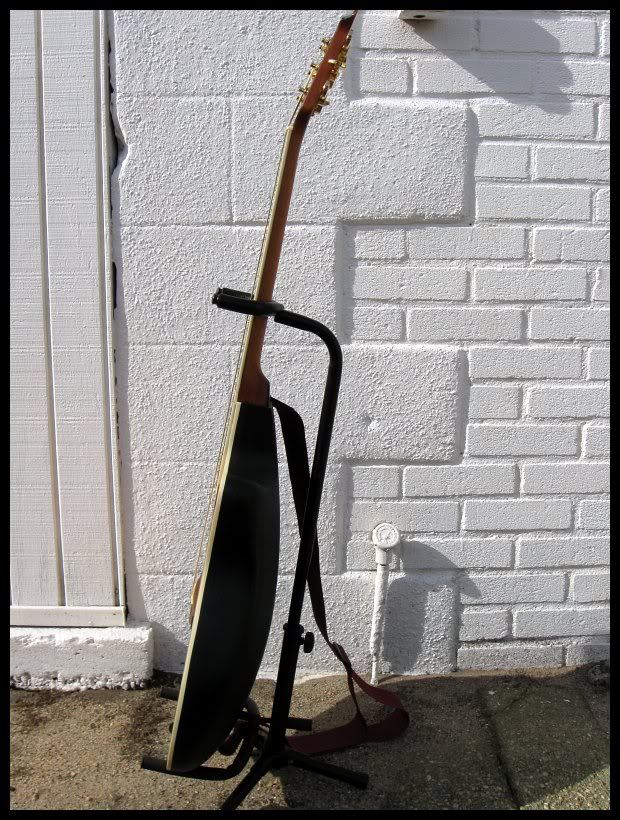 Slim profile, yet full bodied. Great V shaped neck.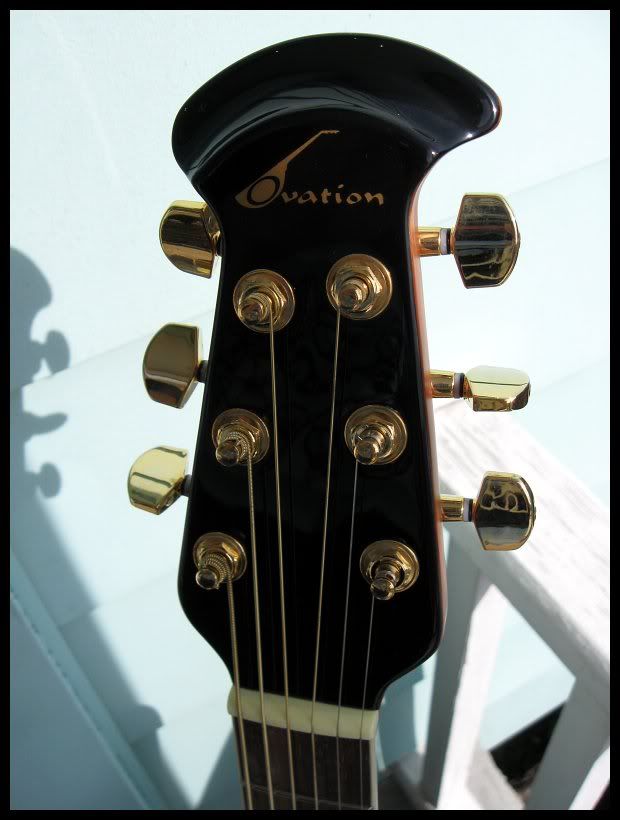 The timeless, classic Ovation headstock.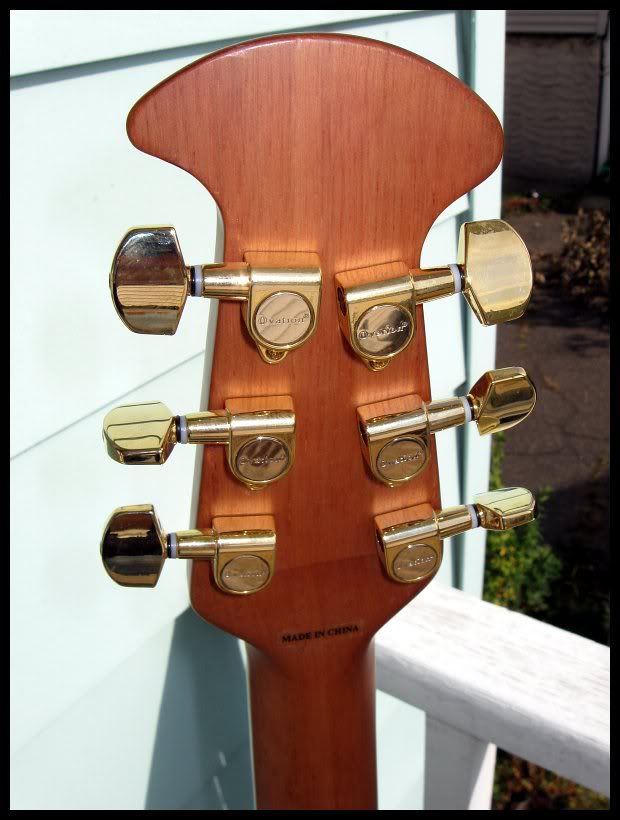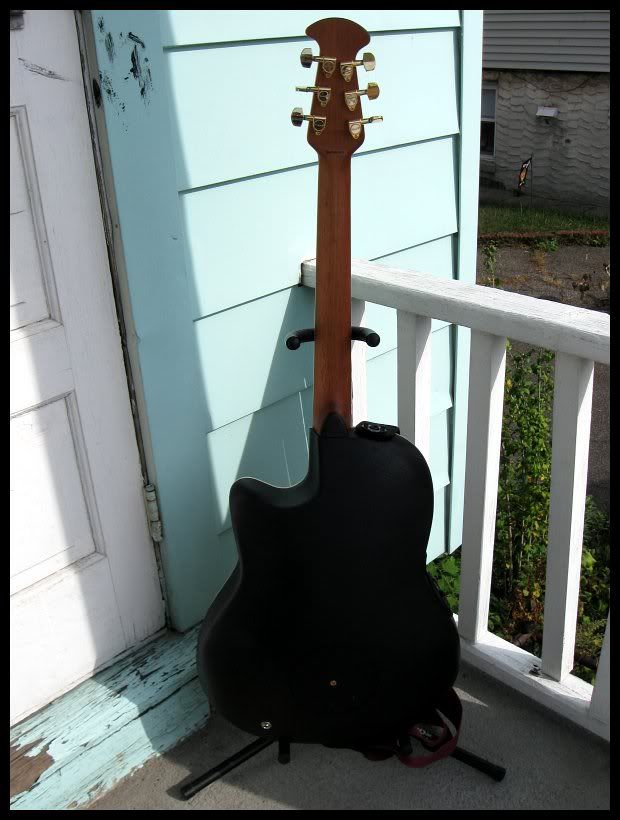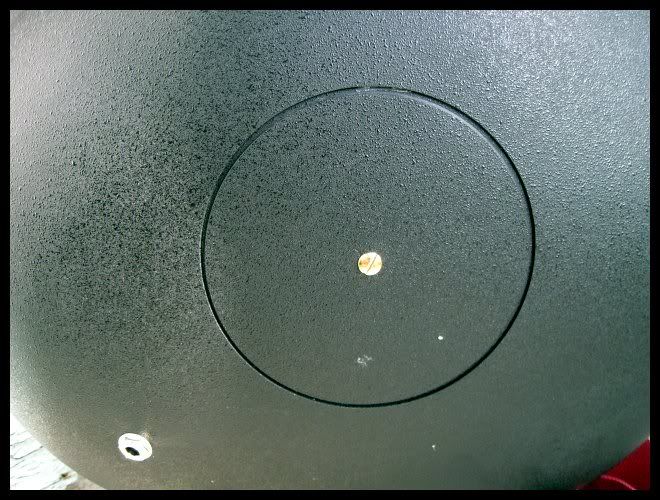 That's a small panel at the back. Opening it allows access to the neck's truss rod. That rod helps keep the neck in proper shape. Got a guitar amp or PA? The output jack (on the left) here lets you amplify the guitar.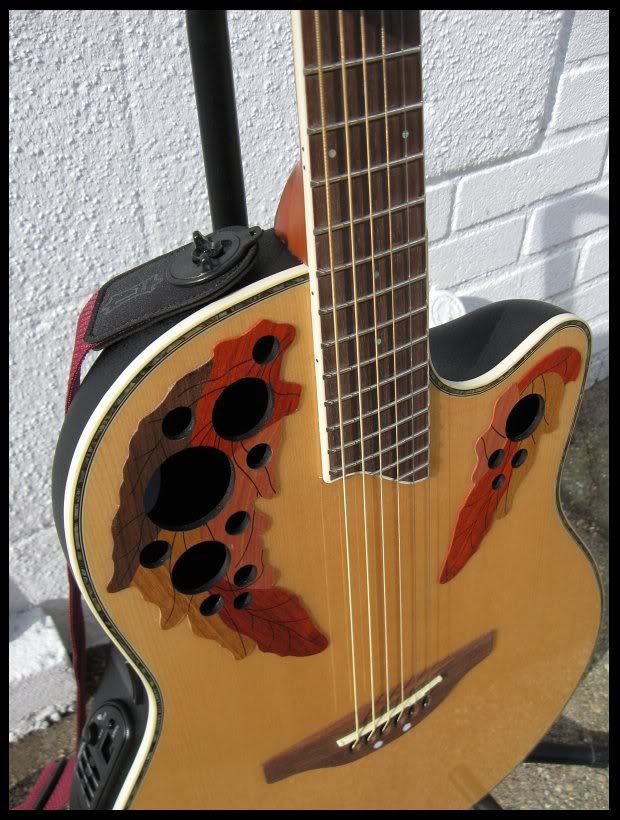 Man, the abalone inlay work and leaf colored soundholes... awesome stuff. No bits of glue overflowing anywhere. No jagged frets digging onto my fingers. Amazing, considering how much it cost to score this piece.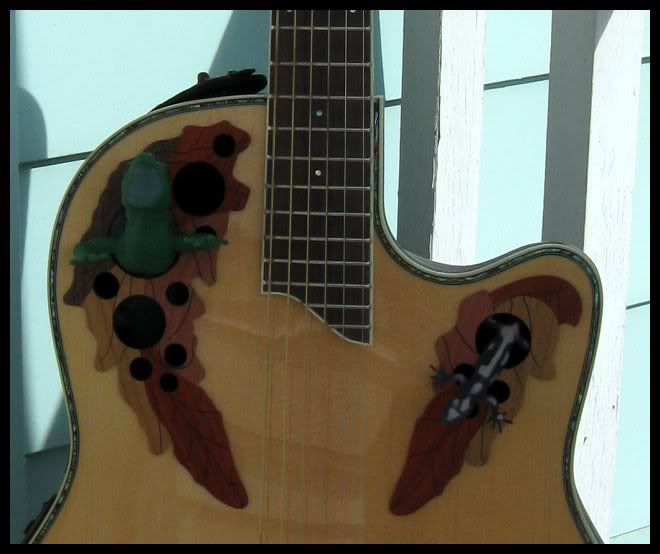 Oh look, they want to play her. Hahahahahahahahahahahahahahahahah......!?!? :P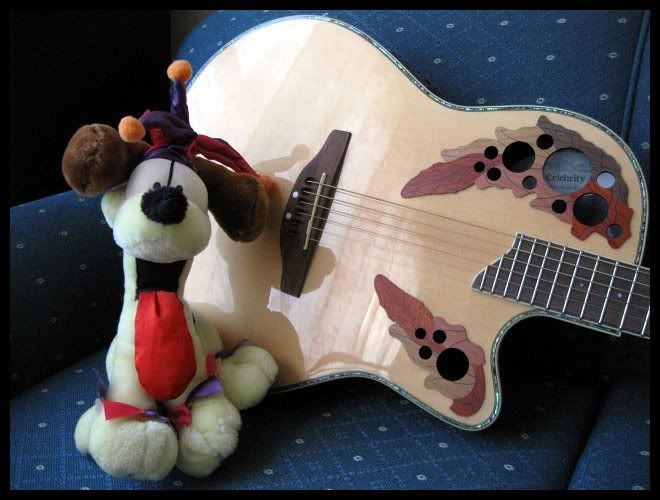 Odie wants to tell you a joke.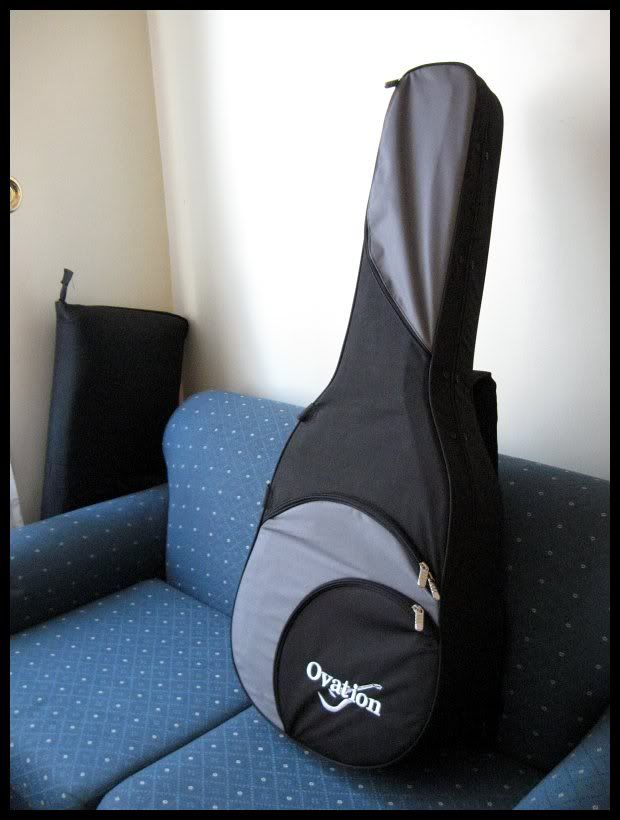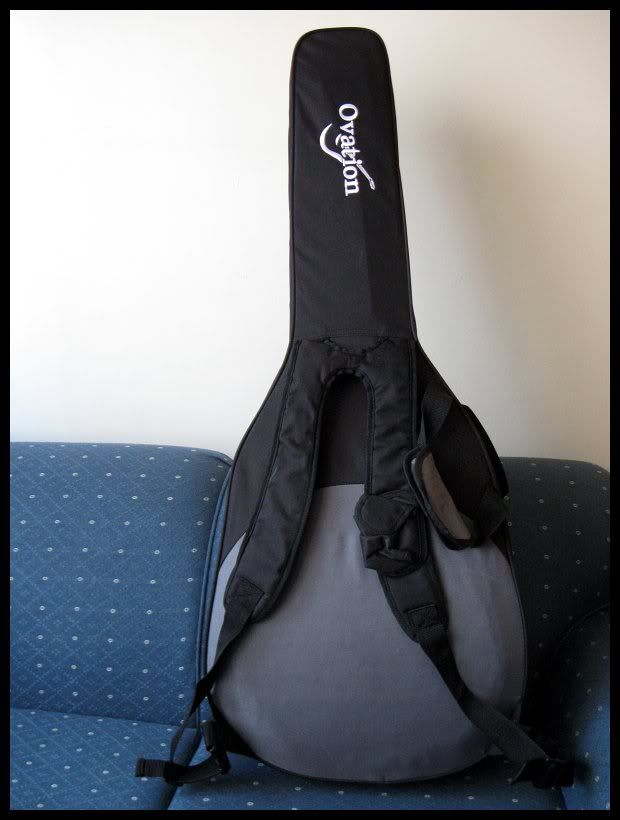 That's a hardshell case with outer nylon covering. Light, yet protective. I can take this guitar anywhere... preferably someplace with a loud PA. Or... hmm...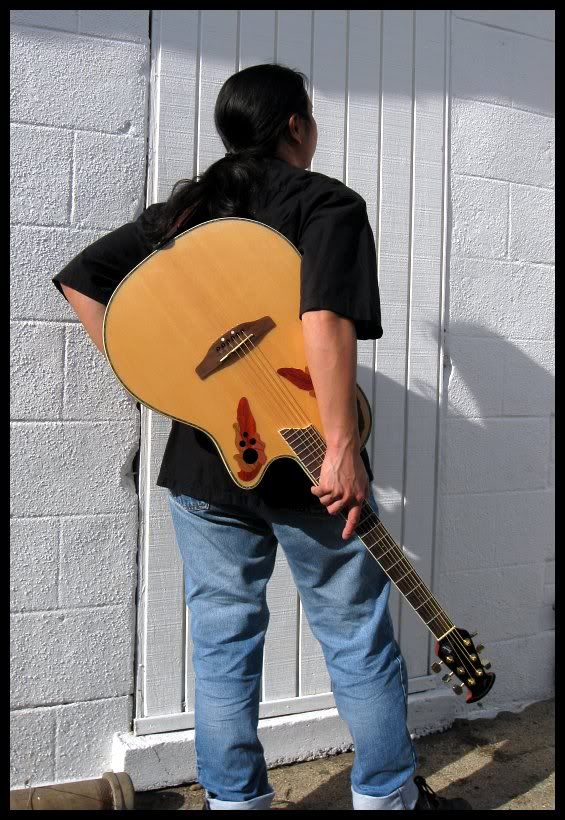 The new Boss in town. ;-)